Today I made trip to the thrift store and picked up some old picture frames. I've spotted a few tutorials on how to make your own jewelry holder out of an old photo frame and decided to give it a try.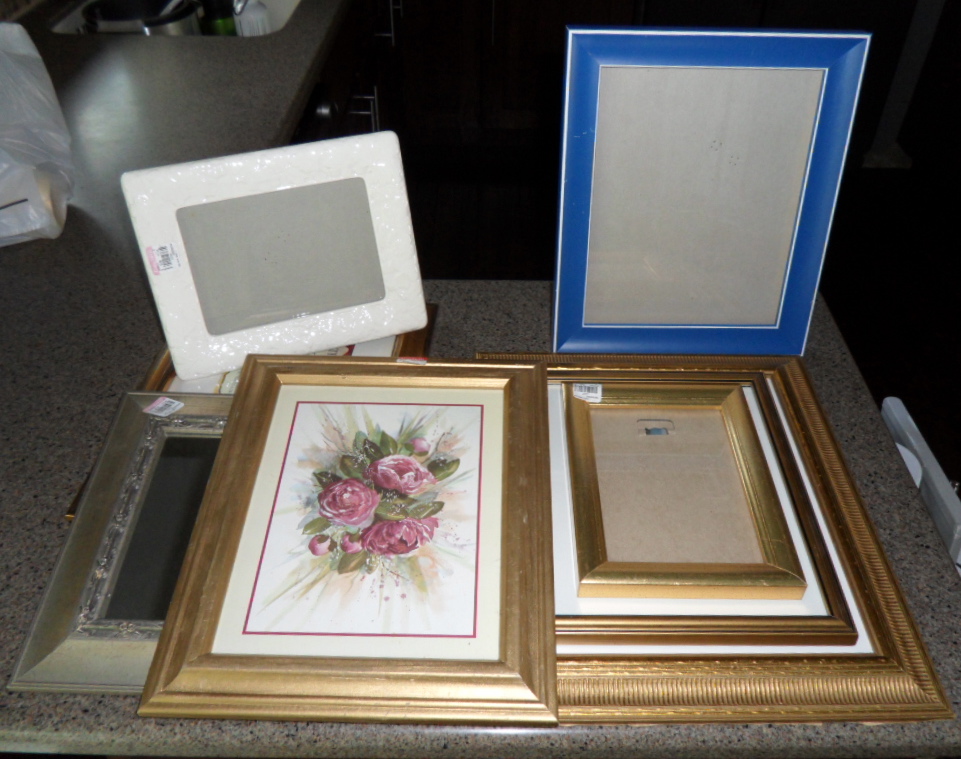 I scored all of these photo frames for $25! Below is the frame I chose to use for this project. I removed the glass, flower and backing from the frame.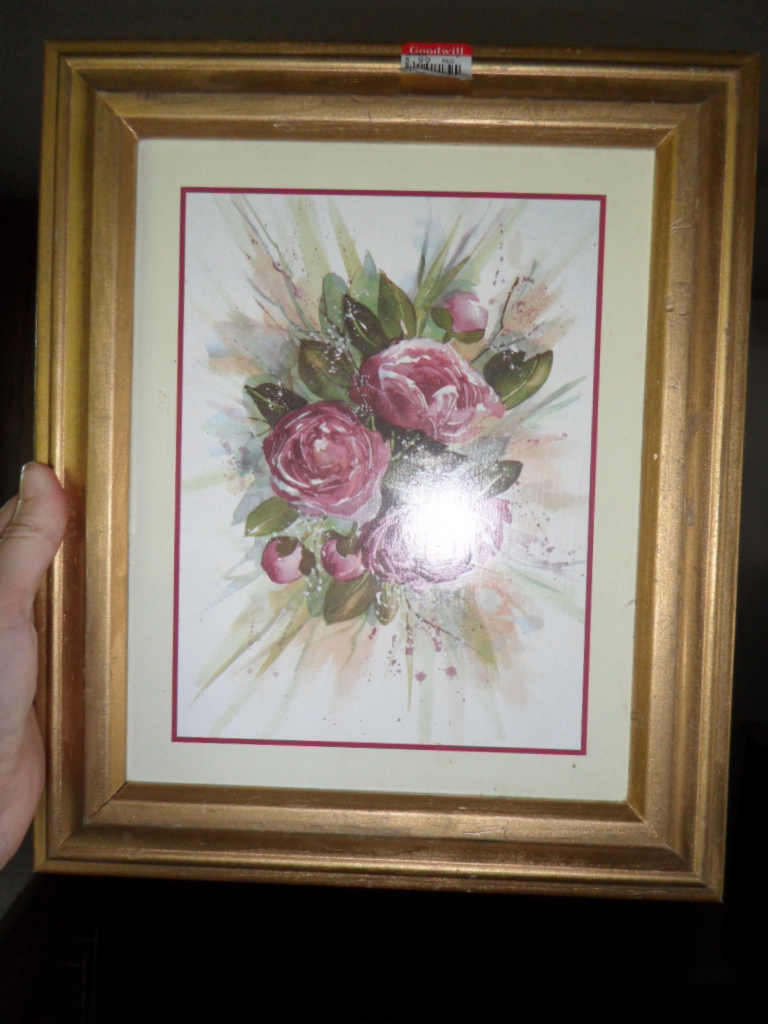 Here are the supplies I used for this project: photo frame, spray paint, wire and  a package of screw eyes.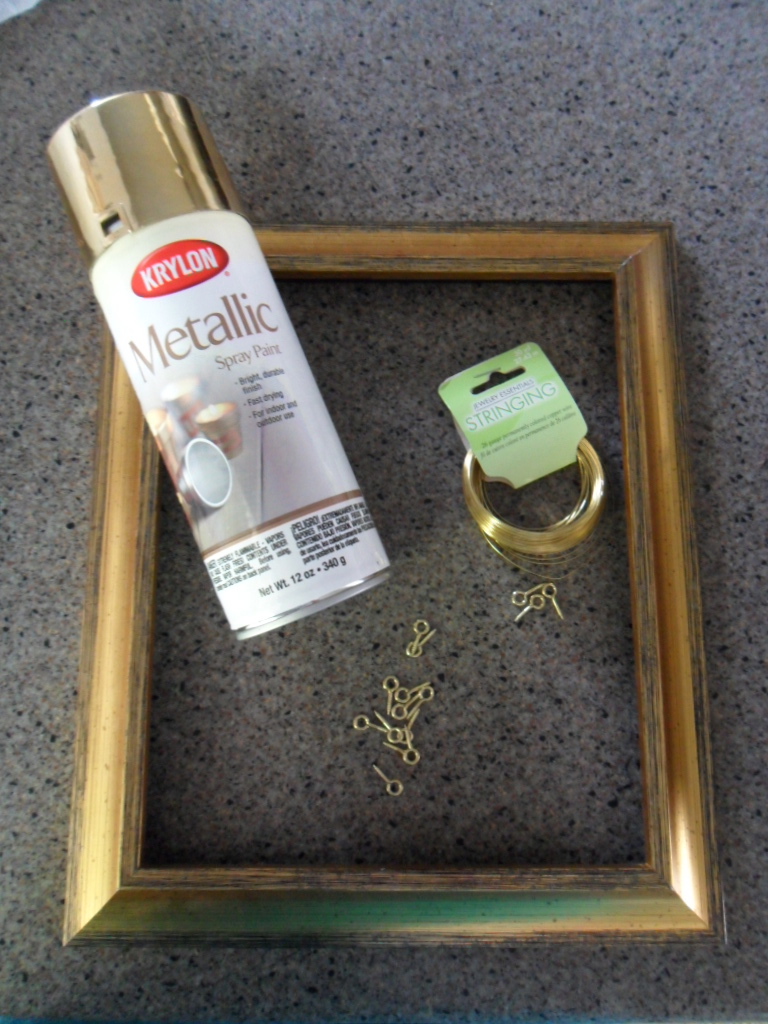 The frame was already gold, but I wanted it to be shinier so I spray painted it with metallic paint.
I then screwed in the screw eyes and attached the wire at both ends. That was it! Below is my finished product. Pretty and functional, don't you think?